Find Little Dude
Each piece includes an ink illustration known as Little Dude. Escape into the vibrance of the present moment. It is freeing to be alive and anonymous among mountains and oceans.
Explore Original Work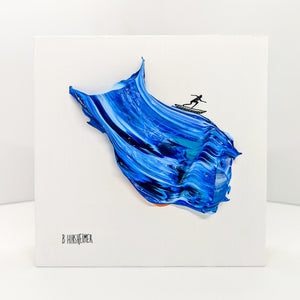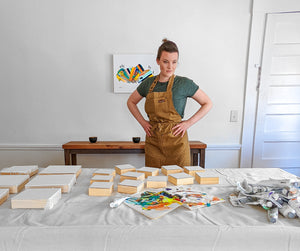 An Ode to Human Nature
"I want you to spend the rest of your life in front of the playful whimsy of an abstracted Little Dude landscape. Let the joy pour over you. Let it remind you that you are a human in a vast living, breathing, vibrant system."   
— Brooke Hirsheimer